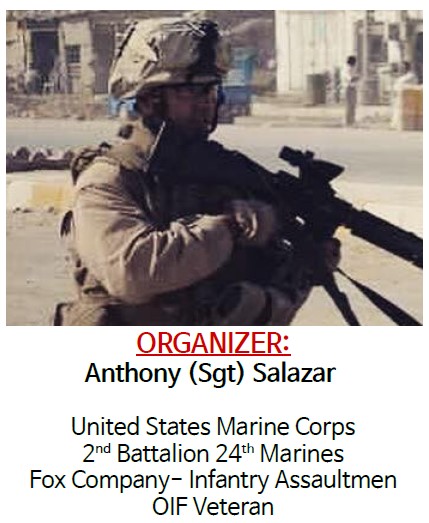 MISSION:
To backpack across Wisconsin's 1,200 mile Ice Age trail starting in Sturgeon Bay, Wisconsin and ending in Taylors Falls, Minnesota.
On this mission I will be raising awareness for veteran's suicide.
Throughout my journey I will be reaching out to Veteran Service Organizations along the trail and speaking to veterans and welcoming them to join me on this mission.
Objective
My goal is to raise $50,000 through this campaign for this worthy cause.
Donations
Individual donors may donate at GoFundMe page and corporate donors may donate directly on DryHootch.org
June 12, 2017
POTAWATOMI STATE PARK (Western Terminus)
3740 COUNTY PD
STURGEON BAY WI 54235
Stage: 0730
Depart: 0800
GoFundMe:www.gofundme.com/IceAgeTrail4VSA
DryHootch:www.dryhootch.org/
Facebook:@1200milesThroughTheIceAgeTrail
Instagram:@iceagetrail4vsa
Contact:Salazar.Anthony@Outlook.com
ALL PROCEEDS WILL GODIRECTLY TO DRYHOOTCH a NON-PROFIT ORGANIZATION
HELPING VETERANS WHO SURVIVED THE WAR, SURVIVE THE PEACE